The Atlass Insurance Group
Comprehensive Insurance Needs – WorldWide
Headquartered in Fort Lauderdale, Florida, the Atlass Insurance Group offers comprehensive insurance solutions for commercial and private clients residing in the United States and overseas.  The range of client's served is internationally diverse.  We are proud of the emphasis we place on personal service to the client, the origination of custom insurance products, and competitive insurance rates.
Atlass takes great pride in having experienced personnel with the knowledge and ability to solve the entire spectrum of insurance needs in the most comprehensive and affordable manner.
Dedicated To Premier Insurance Products & Service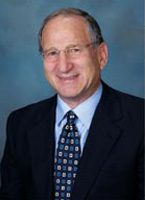 Frank Atlass, Chairman and CEO, established the company's Fort Lauderdale Florida insurance office in 1981. The Atlass Insurance Group is comprised of a team of experienced and knowledgeable insurance brokers, agents and risk managers engaged in the placement of insurance worldwide.
The Atlass Insurance Group is dedicated to providing the highest level of client services and a world-class selection of  insurance products.  Atlass represents the leading insurance underwriters in the respective markets.  The company is also an originator of custom insurance products that meet the needs of unique markets.
The Atlass Insurance Group is comprised of direct sales offices and a Special Risks Division which Atlass has developed for the placement of insurance benefiting other agents and brokers.
The Atlass Insurance Group of companies, serves the needs of individuals and businesses with high-value assets including, but not limited to:
We welcome your inquiry and thank you in advance for the consideration and opportunity to provide an insurance solution that may meet your requirements.  You may contact us by email or call us at +1 954.525.0582