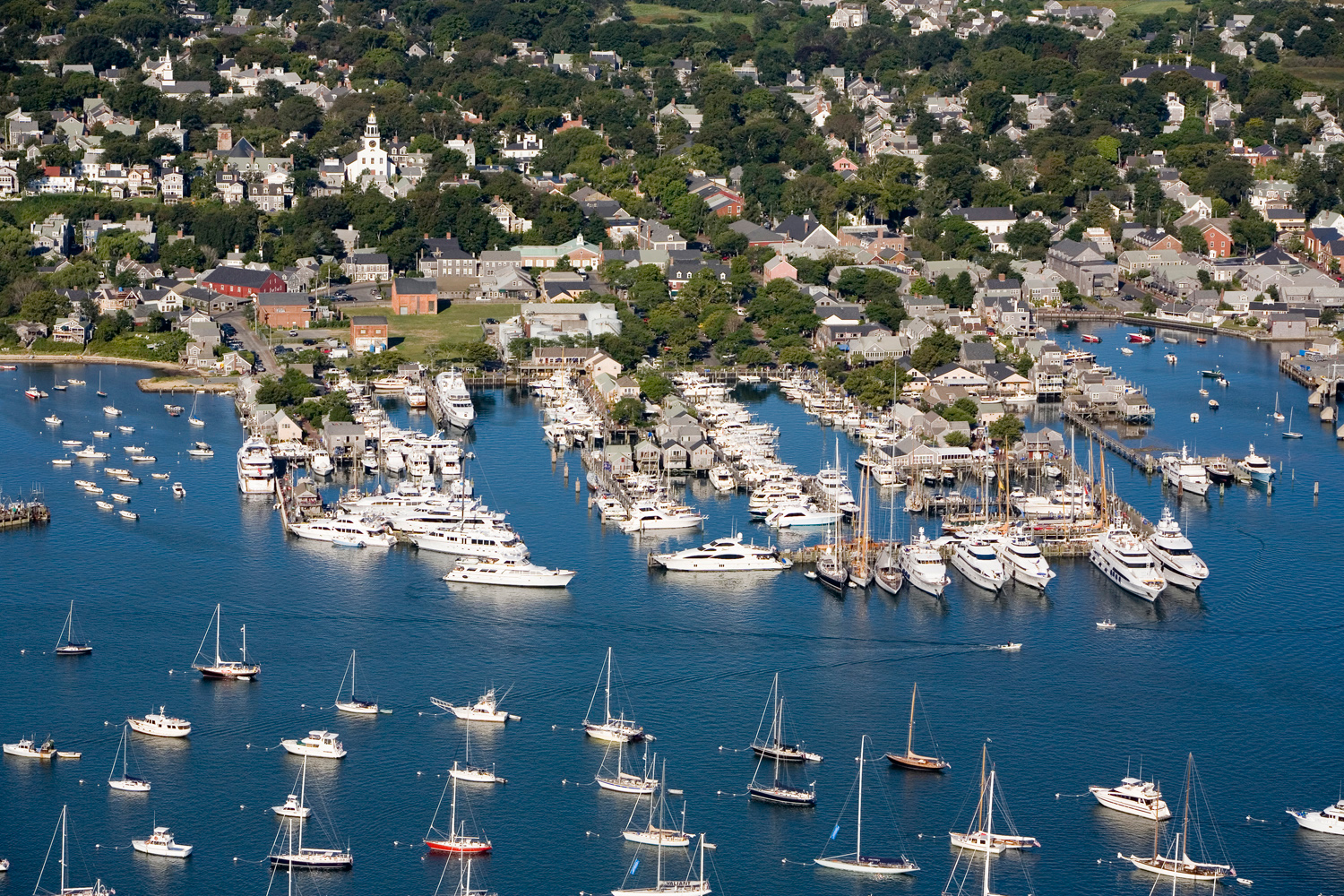 Nantucket Island is one of the most popular destinations in New England and draws many yachts each season. With summer upon us, we will shine the light on the little island that already gets plenty of attention this time of year. Nantucket Island is located about 30 miles south of Cape Cod and represents the most southern part of Massachusetts. Memorial Day weekend signifies the beginning of the busy season for Nantucket, as Figawi Race Weekend kicks-off the summer long party. The island's population will increase five fold for the summer season, as visitors enjoy its natural beauty and exciting nightlife.
Nantucket has a rich history and was originally inhabited by the Wampanoag people and would later serve as a refuge for other Native American tribes displaced by European settlers. Quickly, Nantucket became colonized and would become the world's preeminent whaling hub, as depicted by authors such as Nathaniel Philbrick and Herman Melville. After the collapse of the whaling industry, Nantucket receded into the margins and experienced decades of economic recession and a lack of development. It's relative isolation and economic struggles during a time when the rest of the country prospered has left the island with much of its original charm.
In 1966 Nantucket was designated a National Historic Landmark District, as it is one of the finest examples of a New England seaport town. The island can be reached by ferry or plane and has a number of marinas offering transient dockage. The Nantucket Boat Basin is a popular yachting destination and provides easy access to the amenities of downtown Nantucket. Whether relaxing on one of Nantucket's pristine beaches, biking the island or enjoying one of the many popular bar/restaurants, there is something fun for everyone to enjoy.